Hi all -
Welcome to the
LVP 52
! This release brings SAMPCAC integration with an associated rule change, a new colour picker, and an ability for Gunther to help you translate things in-game.
First, we've been working on solidifying our support for SAMPCAC, again with much help from
[Ds]PwN3R_B0T
. We're now at the point where we're confident in the tool, and encourage you to use it if you're often reported for or suspected of cheating. A rule change for people under suspicion is coming up: more on that in a few days.
Secondly, where you could previously pick one of 49 available colours, there's now 1,296 for you to choose from! Many variants, shades and tints have been made available through a new colour picker, hooked up with "/my color" as well as gang color settings.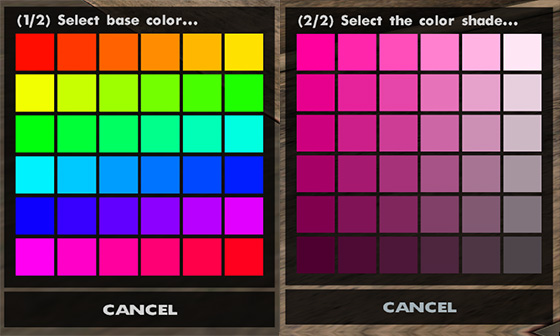 Other changes in this release include:
This release includes contributions from
Russell
,
[Ds]PwN3R_B0T
, 
Specifer
,
Freakins
and
Xilent
, and had bugs filed by
Finisha
and
Sophia
. Many thanks, folks!
Best,
Russell